Utilizing of 3D printing technology
3D printing is still a very growing field of technology. The understanding of 3D printing technologies is still rather limited and its wide range of applications requires a lot of applied research. However, the technology is constantly evolving and there are more and more applications, with 3D printing technology already reaching from prototyping in medicine and, increasingly, in industry, replacing traditional manufacturing methods.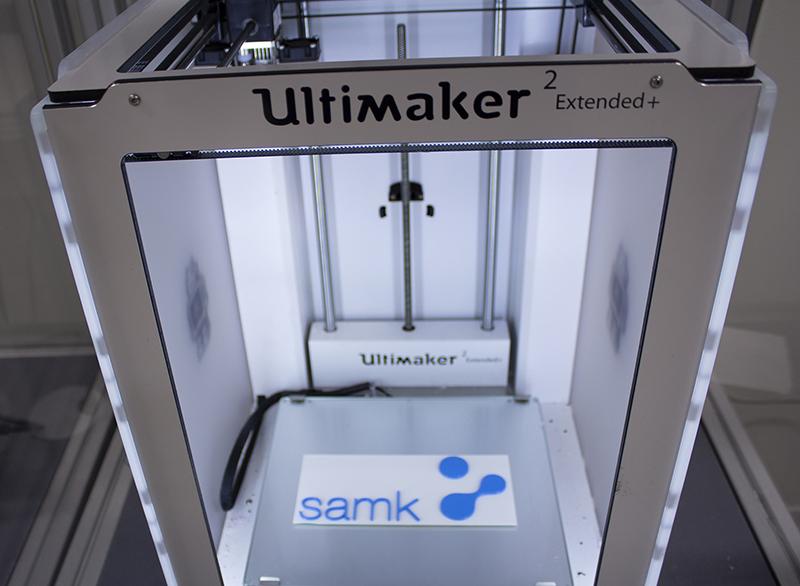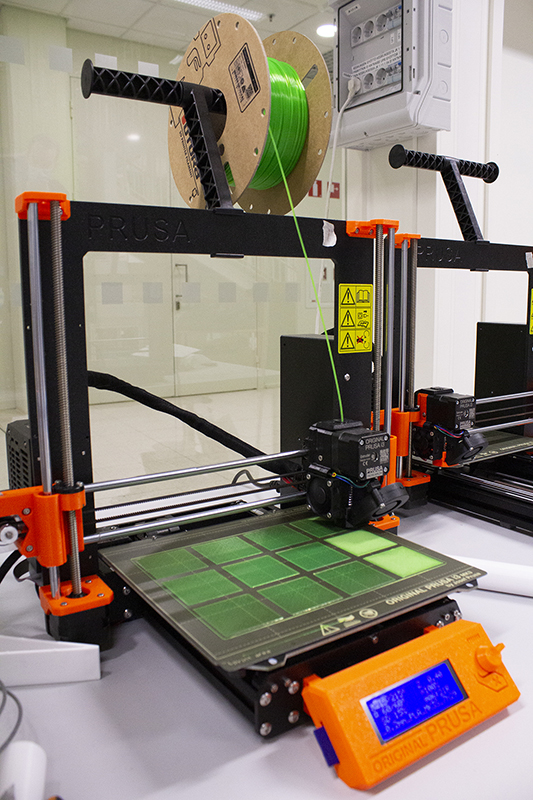 At SAMK, the aim of 3D printing research is to find new innovative ways to use 3D printing where it has not necessarily been thought of before, or where it is used in a different way in familiar environments. Applied research in 3D printing has been conducted at SAMK for a decade.
The most recent area of 3D printing research is how to combine two different technologies, one being 3D printing and the other RFID. By combining RFID technology with 3D printing, for example, a whole new range of wireless switches/buttons/controllers that do not require replaceable batteries or other energy sources can be designed and implemented.
At present, 3D printing technology is used at SAMK in various prototyping and applied research projects but also as a development method in different projects. Research work is carried out to find out how a task, function or structure could be improved or how some kind of an aid could be created to help or facilitate work or even leisure activities.
Once you have seen in practice what 3D printing technology can do, in each situation you will consider, how 3D printing can solve a problem in a project or application. For example, in the RoboAI collaboration lab we have printed complete devices, equipment enclosures, adapters and tools to make things happen.
Did you know?
3D printing was invented/developed back in the 1980s. The first patent applications for it were rejected because it was felt that there was no market for it.

The first metal 3D print used in hip surgery turned 10 years in 2018, with over 100,000 3D print-assisted hip surgeries already performed.

A few restaurants have started experimenting with more special dinner menus, offering customers the chance to enjoy a 3D printed dinner.