Expert services
RoboAI provides automation, robotics and AI-related development services for companies, communities and other external operators. Customer projects are customized on a demand-driven basis, projects are carried out and finished fast and honourably.
The research teams of RoboAI work as an outsourced product development department with special expertise in:
Machine vision systems
3D simulations
Serious applications of games
Artificial intelligence applications
Robotics
Company projects supported by funding
RDI activities of RoboAI support the operating conditions of companies and communities in Satakunta region and their competence is thus increased.
The RDI activities of RoboAI are implemented by projects that are conducted in cooperation with enterprises, municipalities, research institutes and other organizations. Projects are realized by external financing, with financiers such as EU structural funds, other EU and national research programs, foundations and depending on the project also customer enterprises.
Research projects can include temporally short projects designed to meet the development needs of one company or organization, international network projects lasting for years or everything in between. A successful project benefits all of its participants, and the results will continue living after the project has ended as e.g. different products, new modes of operation or services.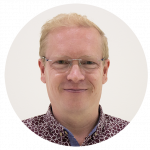 Does your company have a need to develop solutions or products?
An idea is enough, we will tell you how the idea can be realized.
Please contact us:
Research Director
Petteri Pulkkinen
tel. +358 44 710 3296
petteri.pulkkinen@samk.fi