Application period to Bachelor´s and Master´s degree programmes at SAMK started – Check out the hints given by RoboAI!
Are you interested in automation, robotics, artificial intelligence or welfare technology? Look to the future and apply to a new career – at SAMK we have something for everyone.
Why choose SAMK? Graduate students have evaluated the quality of teaching at SAMK as the best of all the universities of applied sciences in Finland in the Finnish Ministry of Education and Culture AVOP survey (University of applied sciences graduand feedback questionnaire). According to Statistics Finland, during the last ten years SAMK graduates have been employed the best in the category of universities of applied sciences located outside the metropolitan area.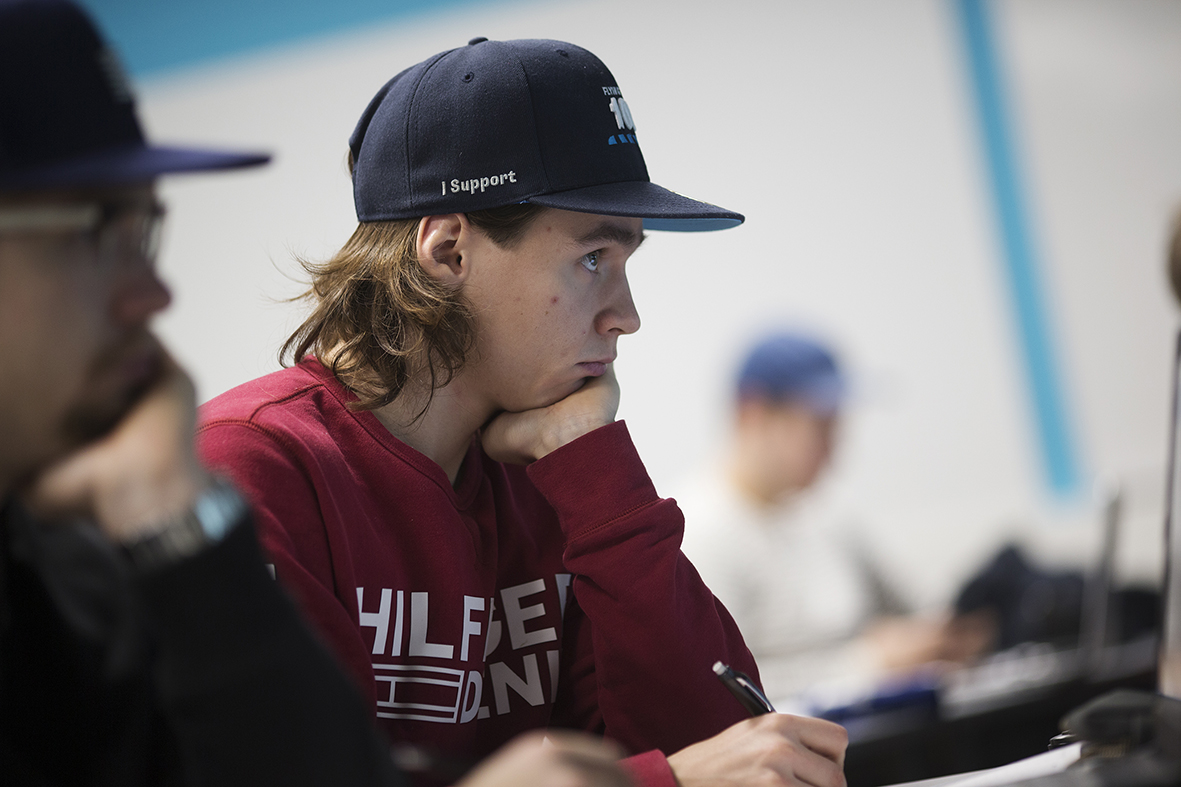 RoboAI recommends especially the following Bachelor´s degree programmes in English and Finnish, apply by 1 April 2020:
There is a constant shortage of competent engineers in the field of electrical and automation engineering – there are hundreds of vacancies available in the field in the region of Satakunta. The degree programme enables you to include in your studies both studies in the field of automation and studies that entitle you to electrical installations. You can focus your studies also on the field of information technology. The emphasis of the studies is especially on electrical power and automation engineering, which is needed in the design and operating tasks of industrial automation. The degree programme provides versatile possibilities to study in a comprehensive manner, according to your own interests, e.g. robotics. You can also apply to study in a very practical manner at Robotics Academy.
Interested in future health and technology? Master's degree in welfare technology provides you with specific skills in concepts, methods and knowledge of the field. As a result, you can work in tasks where you can apply these skills in professional problem situations, research and innovation tasks and in management. In addition, you are able to assess and develop your personal skills, work practice and knowledge of the field. You also develop skills in international interaction and communication. The degree programme involves multidisciplinary and international cooperation, where expertise from different fields is combined to produce new, innovative solutions and operational models in the field of welfare technology. The master's degree title in social services and health care depends on the previous degree.
Professionals in the field of information and communication technology (ICT) program, build and maintain information systems, data network solutions and internet services. Cooperation with the companies in the field and state-of-the-art technical and pedagogical solutions belong to the degree programme of business information systems. A good example of this is for example a unique learning environment built on advanced cloud service. The service can be used by computer or mobile devices time and location-independently, just as they do in the business sector.
You can plan your studies according to your own career plans and apply to AI Academy to study in a practical manner, if you wish. Professionals in the field of information and communication technology (ICT) program, build and maintain information systems, data network solutions and internet services. The graduates in the field have excellent opportunities for employment.
Are you into AI, machine learning and programming? Study a Bachelor's degree in artificial intelligence and be the next tech talent. Artificial intelligence (AI) is shaking the field of technology as we speak. In addition to its impact on science, it has already changed the way we develop new products, games and services. Today AI is in a form of tools and libraries that do not require scientific background to use them. There is a growing demand for programmers with hands-on experience and understanding of these tools that can harness the power of AI in different usage scenarios. Students will get hands-on experience on applying AI tools in cooperation with the vivid ecosystem of companies in the field of artificial intelligence, machine learning and robotics located in Pori. Students are mentored by the experts of RoboAI consisting of 20 experts working in the fields of automation, robotics, artificial intelligence and welfare technology.
For more information, contact:
Janne Santala, Head of Student Services, janne.santala@samk.fi, tel. 044 710 3012
Application takes place at: https://studyinfo.fi/wp2/en/
All the degree programmes to apply to: https://www.samk.fi/en/study/admissions/
Tilaamalla uutiskirjeen saat uutiset ja tapahtumat uunituoreena sähköpostiisi ja pysyt ajantasalla.