Experimentally optimized lighting for the machine vision system
The Robotics Academy accepted an assignment to study the lighting of aluminum profiles for a machine vision system. The project consisted of photographing five differently shaped aluminum profiles under eight different lighting setups. Scratches, bubbles and seams were highlighted in the profiles. The project team investigated the behavior of different lighting methods when photographing aluminum profiles moving on a conveyor. Atte Ali-Hokka, Meeri Simberg, Toni Seessalo and Markus Virtanen worked in the project team.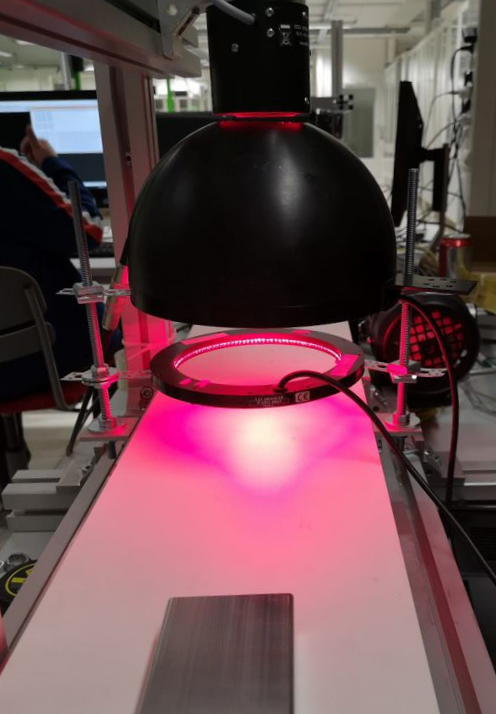 The client company is a software developer who decided to provide an opportunity for students to study machine vision lighting environment. For students, such projects provide great opportunities to get to do hands-on research.
The project team started the research by getting acquainted with different lighting techniques, such as direct, dark field and diffusion lighting. The group then examined other factors influencing the photography, such as the color of the light, the settings of the camera, and the presence of outside light in the research environment.
Aim for adequate contrast
Because the surfaces of the aluminum profiles being studied were colorless and reflective, different colors of light did not highlight the defects being examined. Illuminating different shaped profiles proved to be challenging, and optimal lighting is not feasible with a single lighting technique. The optic used was motorized, which made it able to focus it on the surface to be photographed according to the height of the profile. The goal was to achieve the highest possible contrast to the objects of interest.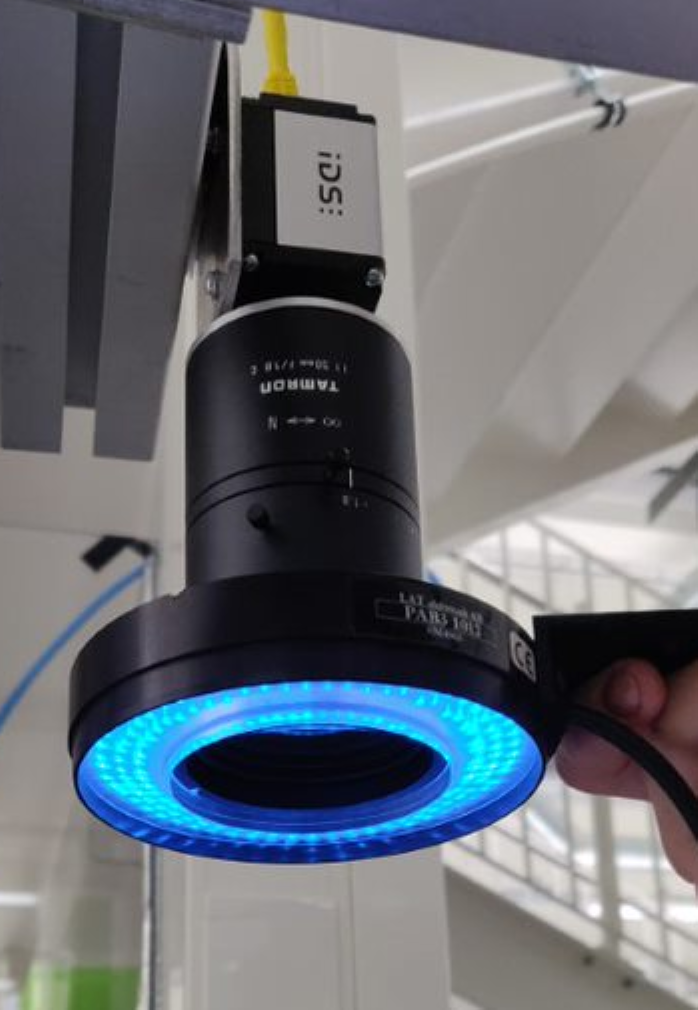 After a preliminary study and optimization of the test environment, the team conducted a test-driven experiment in which the profiles moved across the conveyor and the camera photographed the defective surface from the profiles. After collecting the image data, the team conducted an analysis based on the images, considering the effect of the shape of the objects, adequate contrast, and human error on the test results. Taking into account the properties of all profiles, the dark field proved to be the best of the eight lighting setups. The dark field provided the best contrast for the examined images.
For more information on Robotics Academy company projects:
Petteri Pulkkinen, Research Director
tel. +358 44 710 3296
petteri.pulkkinen@samk.fi
Mirka Leino, Principal Lecturer, Head of Automation Research Team
tel. +358 44 710 3182
mirka.leino@samk.fi
Tilaamalla uutiskirjeen saat uutiset ja tapahtumat uunituoreena sähköpostiisi ja pysyt ajantasalla.