Dozens of projects are carried out each year at the Robotics Academy. These projects give students hands-on experience in areas such as robotics, machine vision, sensor technology, 3D simulation, 3D modelling and 3D printing. 
The projects allow students to grow their skills in very different environments and with different objectives. Sometimes it's a collaborative robot application on an assembly line for small parts, a machine vision application for measuring the dimensions of a very precise object, simulating and redesigning the operation of an entire factory floor, or taking a humanoid robot to a primary school to teach home economics. Each project is planned, scheduled, executed and documented as it would be done in work life. In addition to this, many projects also involve various literature reviews, theoretical reviews and independent technology comparisons, which are documented.     
The results of the Robotics Academy projects are published by the students on various SAMK channels, mainly on the RoboAI website and YouTube channel. The aim is to publish the projects' results on open websites when possible, so that companies facing similar challenges and development issues can seek advice from the articles and can turn to the Robotics Academy if they think that a student project could help them.
Who

is

the

Robotics

Academy for? 
Studying at the Robotics Academy is particularly suited for students who learn by doing. The Robotics Academy's philosophy is that it's important for students to experiment, make mistakes and learn from them. The Robotics Academy develops students' innovative spirit and gives them the opportunity to deepen their knowledge in their chosen fields while they are still students.  
What

does

Robotics

Academy

give

to

companies

? 
For companies, the Robotics Academy gives the opportunity to carry out precision projects with new technologies, using students as development aids and innovators. In cooperation with the Robotic Academy, companies can also carry out "slow recruitment", i.e. get to know the students and their skills during their studies and select from the graduating engineers those best suited to the company's operating environment. By the end of 2021, all the engineers graduating from the Robotics Academy have graduated by the target date and have gone directly to work in industrial automation jobs.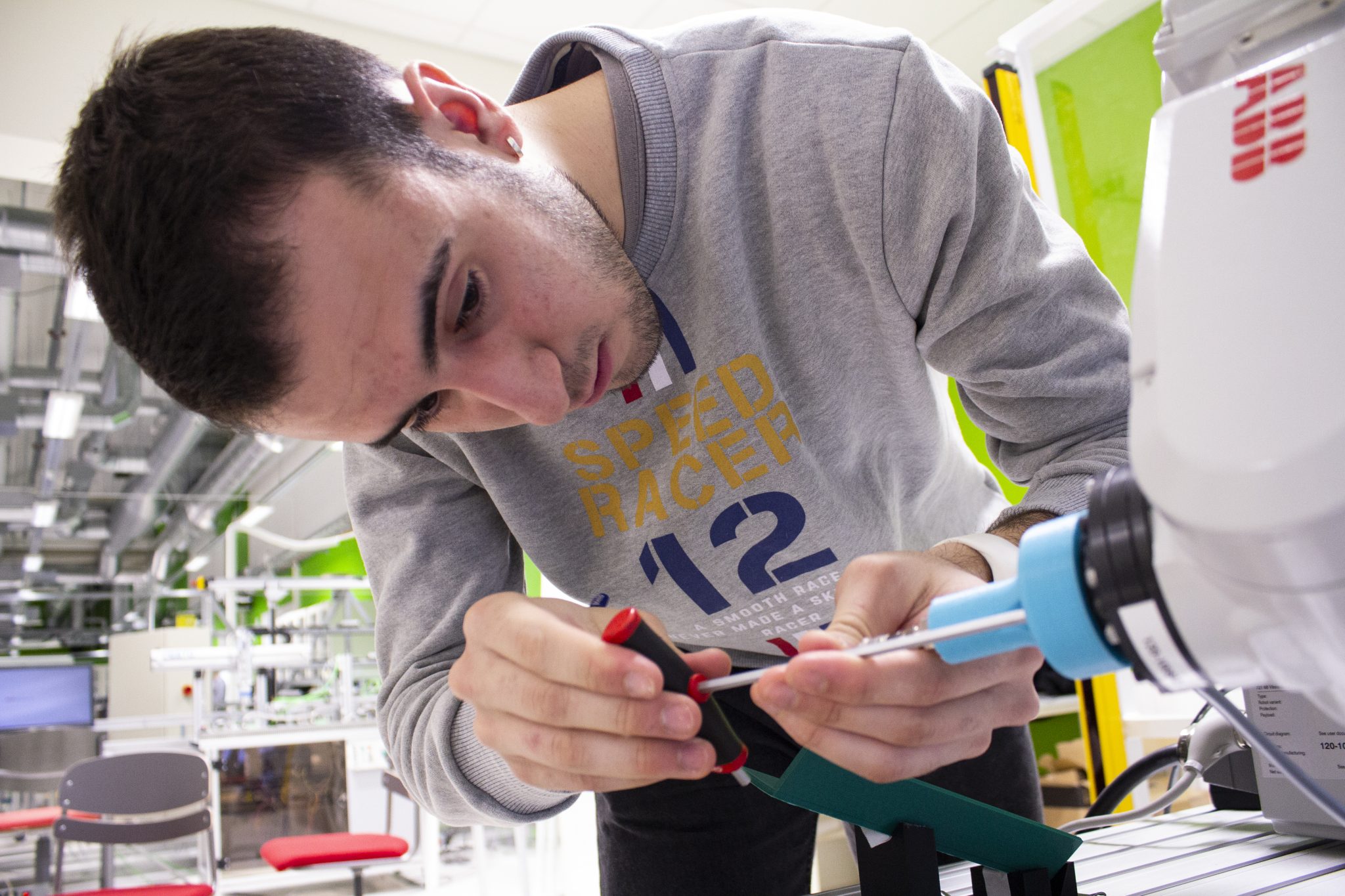 Interested in co-operation?
Principal Lecturer
Mirka Leino
tel. 044 710 3182
mirka.leino@samk.fi